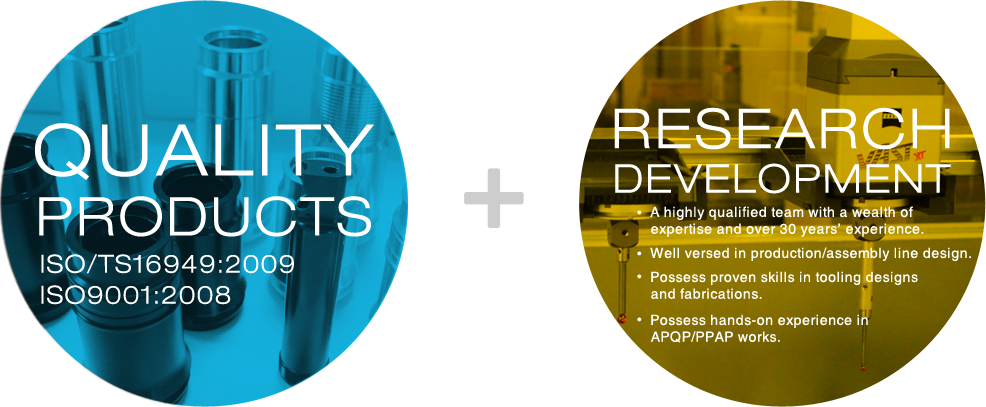 Mission & Vision statement
We are committed to the continuous technology enhancement in precision metal forming and machining/turning processes.Our aim is to become a leading manufacturer of Precision metal forming and machining/turning in Taiwan.We expect ourselves to give the world-wide customers a positive impression of our organization just like the diamond in SAKYA's logo- a fitting symbol of enduring companionship and eternal excellence.
We strive to provide our customers with superior customer care and service in terms of
Commitment to customer requirements
Exceeding customer expectations
Complete technical support
Professional behavior&Prompt response
Competitive price quotes
Core Value and Competitive Advantage
- Our quality policy is 100% customer satisfacation and provide the best quality-
A Research and Development team with over 30 years of experience in global automotive OEM partnerships.
Our highly qualified team has a wealth of expertise and over 30 years' successful experience of OEM partnership, in producing high-precision components and assemblies for Tier 1 automotive parts manufacturers and vehicle OEM makers overseas.
We truly understand customers' goals and objectives, and strive to support customers' vision with our products and services.
We aim to gain market share, operate at peak efficiency and exceed customer expectations so our customers can be world class in their industry.